Headed to Peru and seeking out great places to shoot? Everyone knows about Machu Picchu but there is so much more to Peru as you'll see in this rundown of the best photo spots in Peru.
Peru is a country with stunningly diverse geography, amazing food and incredible history which dates back to 3000 B.C. That's latin for old.
There were ancient cultures like the Paracas, known for their textiles, and the Nazca, known for the intriguing Nazca lines. A tour of Peru would be incomplete without visiting these parts of Peru.
Yet so many people fly in and out of Cusco and miss most of this wonderful country.
Best Photo Spots In Peru
So off to the races. Here are the best Peru photography destinations. You can put together your own perfect photography tour of Peru using the information in these posts.
Some of these entries link to a post with detailed information and tips and tricks on how to make the best of each location, so feel free to dig in and explore.
Here's the list of the best photo spots in Peru.
Paracas National Reserve

Paracas National Reserve is a unique spot where the desert meets the beach. It's just 3.5 hours out of Lima so you could go there on a daytrip if you like.
It's a national reserve that's rather large so not one you can explore on foot! Unless you can clock a LOT more miles than me in one day. PeruHop organized a free visit to the reserve so it was a no brainer for me.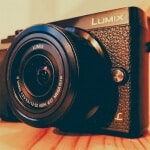 This affordable little workhorse is my pick for best travel camera!
If you see a cool picture of an arch formation – I've got sad news for you. That arch formation, which was called La Catedral, fell during the 2007 earthquake. What's left now is more like an "apostle". Peru's first apostle, perhaps?
All the same, it's still a beautiful spot and worth checking out for the dramatic views.
Ballestas Islands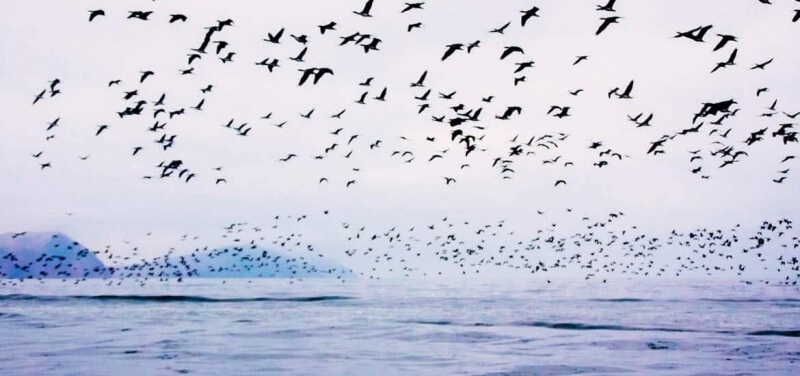 Ballestas Islands is known as the Poor Man's Galapagos. A set of rocky little islands, with thousands of birds, it's pretty much not to be missed.
On our trip, we saw starfish, mussels, seals, pelicans, boobies, and even a few endangered Humboldt penguins!
On the boat ride back, thousands of birds flew along with us for a stunning and memorable end to the visit.
Huacachina

Further south is Huacachina, a tiny oasis in the desert. I found the desert as surprising as the oasis to be honest. I mean, it was like a legit Middle Eastern desert – mountains of silky smooth sand. Who knew that existed in Peru!
Sandboarding is a popular activity in Huacachina. Usually you do it along with dune buggying which is quite thrilling. Even though I didn't feel up to sandboarding, I went along for the dune buggying and to get some great shots.
At sunset, head over to the hillside to watch the sun set over the oasis town.
Nazca Lines

The Nazca lines are a set of geometric shapes carved into the ground in the deserts of Nazca. The lines have been a mystery for ages – Who made them? And why? And how have they lasted for thousands of years.
You can get in on the fun and speculate on aliens and supernatural forces, but my bet is on creative humans, drawing for the gods.
You can see a few of the Nazca lines from a tower in the desert. But you can also take a small plane right for about $90 to see many of the most famous ones.
Are they spectacular and mindblowing? Maybe not – many people are disappointed that they are not bigger or more distinct. What I found spectacular was the landscape and terrain you fly over, Mars-like mountains and desert, broken by valleys of green fields.

The Nazca Lines are remarkable because human creativity has been preserved for thousands of years by the arid desert. The valleys of green are remarkable because human ingenuity has made that same arid desert lush and fruitful.
Chauchilla cemetery

If you end up staying in the town of Nazca, there's one more sight you can go see – the Chauchilla cemetery.
This cemetery contains real mummies from ancient times, still preserved in graves. What's pretty sad is that most of the graves were heavily looted before the late 1990s when the Peruvian government put a stop to it and finally arranged the remaining bodies and remnants into the graves.
But it's still an amazing, although somewhat chilling view into how the bodies were prepared and buried in ancient Peru.
Arequipa

Arequipa is a lovely and unique city that often gets glossed over on the way to Cusco. It's colonial architecture and plazas make it a delight to walk through with tons of amazing photography at every turn.
It's so beautiful that it's definitely one of the most instagrammable places in Peru.
Honestly I should just write a whole post about Arequipa – but real quick here are the highlights:
Plaza de Armas – Every Latin-American City loves its plazas but Arequipa's centerpiece is unrivalled. That's the square pictured above.
Volcan Misti – Beautiful snowcapped volcano that watches over the city and is visible from many points in the city. It's the title image for this post.
Claustros de la Compania – Gorgeous building covered in carvings that meld together Spanish architecture with the motifs of the native people – corn and cantuta – a sacred Inca flower.

The White City – Tons of gorgeous white architecture, made from a volcanic stone called sillar.
Colca Canyon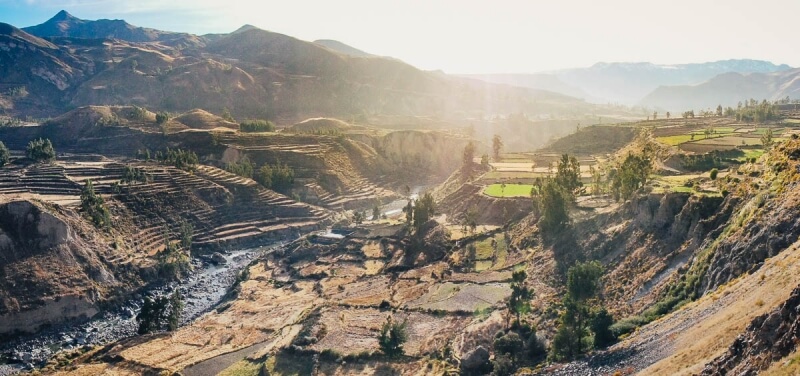 Colca canyon is one of the deepest canyons in the world and can be visited in a 2 or 3 day trip from Arequipa.
The views along the way to Colca Canyon are spectacular, from snowy mountains to grassy altiplano, and once you get there the incredible terraced mountainsides.


You will definitely get to see vicuna and llamas on this trip as well. There are a number of ways to do this trip, trekking is one of the options. However, I opted for an overnight bus tour instead.
Cruz Del Condor

Cruz del Condor is a viewing spot for the Andean Condor. Positioned at the top of the valley, it allows you to be tens of feet away from these massive and magnificent birds.
It's an amazing photography opportunity. Birders would go crazy for this spot, but even us regular photographers can appreciate the grandeur of the scene.
Cusco

Cusco is probably the most commonly visited city in Peru, since it's a great base from which to visit Machu Picchu.
However it has its own charms as well, with grand old Spanish architecture, Incan ruins, and just a beautiful city to wander in.
Machu Picchu

Of course, Machu Picchu tops the list as it's one of the most stunning sights in Peru. You can get to Machu Picchu either by train or hiking but either way it's quite an expensive adventure.
Be sure to plan ahead of time as some of the hikes fill up early, and there are a limited number of tickets to enter the site everyday.
Once you are at the site, take your time as you can only walk in one direction, and it's not possible to backtrack. Another challenge is weather, if it's a cloudy day it could rapidly reduce visibility so capture the shots you want as you see them.
Puerto Maldonado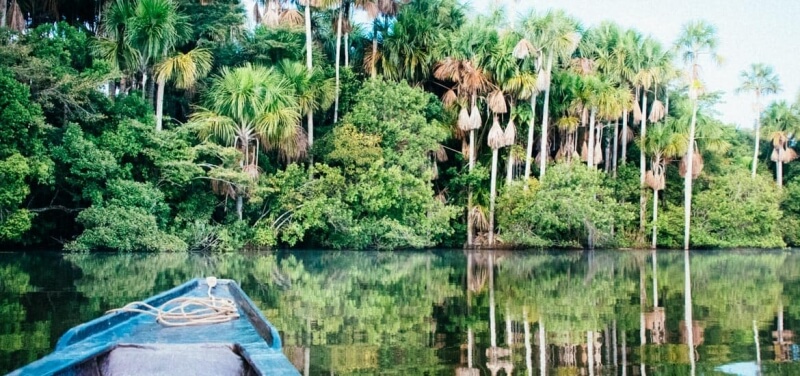 One last spot I recommend is to visit the Amazon at Puerto Maldonado. This town is located near a natural reserve close to the border with Bolivia.
It's a beautiful spot to view caimans, great otters, turtles, spider monkeys and howler monkeys and a huge variety of birds, including macaws, herons and stinkybirds.